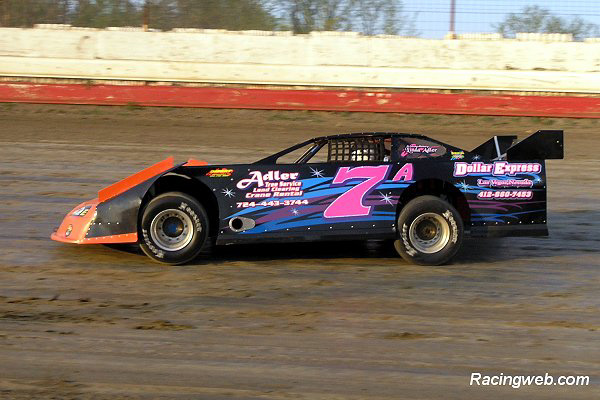 Billy was "passionate" about everything:
His racing
His Children
His family
His God
He would want you to know he finished the "Big Race" for the upper calling of God for his life. He would want you to know, he will be in the celestial stands cheering each of his racing fans on, encouraging you to ask the God he knows, the Lord Jesus Christ in to your life.
His heart broke on Saturday nite after his last race. It has been broken for 1 1/2 years since his lovely wife, Linda, left him and their 5 beautiful daughters, to be with Jesus. He and Linda would be pleased to know that his fans on earth would embrace his surviving daughters. That we would be what they would need in this glorious but extremely trying time.
From the extended Billy Adler #7 Family