| Pittsburgher Highlights | Sep 20 | Sep 21 | Sep 22 | PPMS Press Release |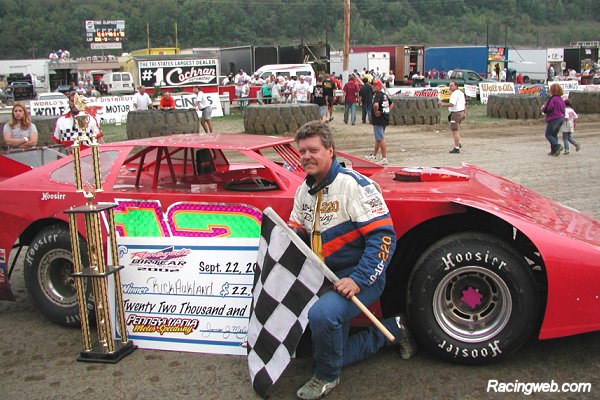 Rick Aukland in victory lane after winning the 2002 Pittsburgher 100 Race.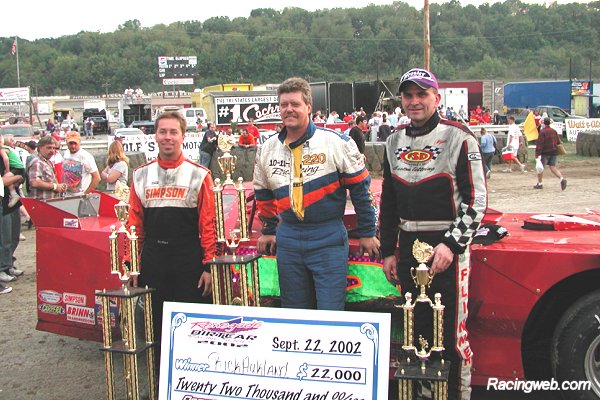 2002 Pittsburgher 100 Top Three Drivers
Rick Eckert (2nd), winner Rick Aukland, and John Flinner (3rd).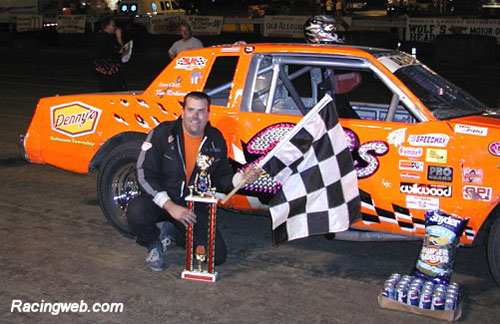 Bob Schwartzmiller was the winner of Friday night's Amateur Stock Invitational.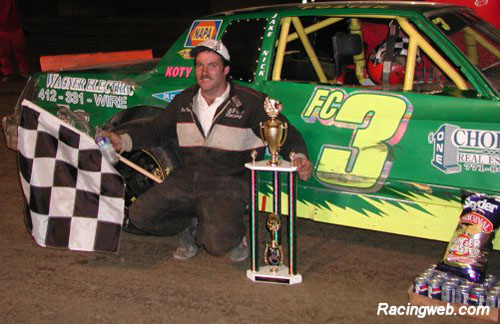 Doug Foster was the happy victor of the Pure Stock 30-lap Invitational on Friday night.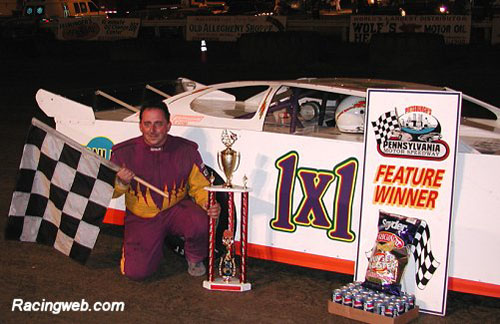 Sonny Conley won the Steel Block Limited Late Model Invitational on Saturday night.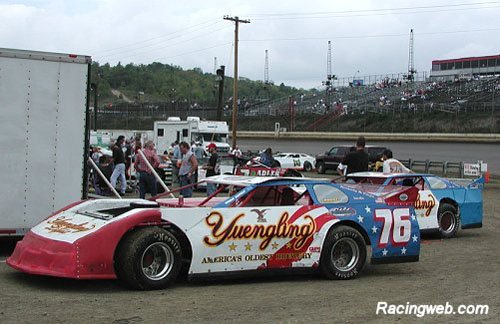 Kurt Halbedl drove Dave Wade's car to a 2nd place finish in Saturday's Limited Late Model race.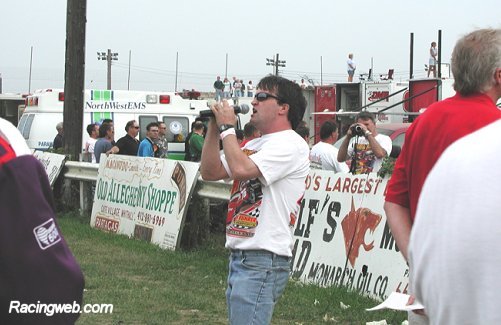 Eric Halbedl sang the National Anthem for the 2002 Pittsburgher 100.
| Pittsburgher Highlights | Sep 20 | Sep 21 | Sep 22 | PPMS Press Release |