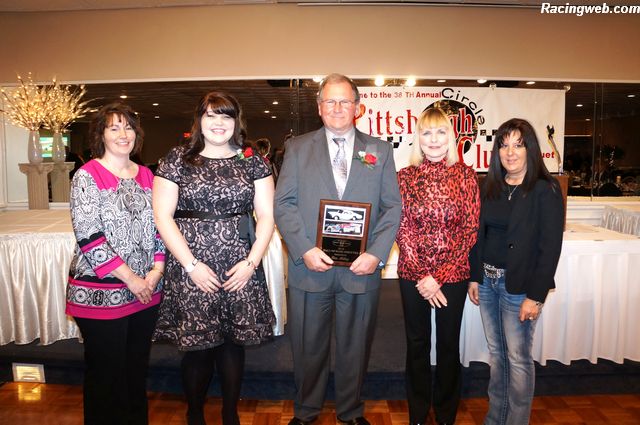 The 2014 Pittsburgh Circle Track Club Awards Banquet was held at the Hampton Banquet Hall on January 24, 2015. Congratulations to the new inductees into the Pittsburgh Circle Track Club Hall of Fame:
Vicki Emig
Dave Martinelli
Shawn "Sheetz" McGarvey
Ben Miley
Jimmy Steigerwald.
Several individuals received special PCTC Club awards.
Glade & Ruth Neil Memorial Sportsmanship Award - Bob Bentz, Jr.
Bill Steinbach Memorial Media Award - Tripp Clarke & Tom Lang
Art Smillie Award - Peggy & Loren Kesler
Dave Burt Good Guy Award - Bill Beck
Congratulations to everyone that received an award at the banquet.