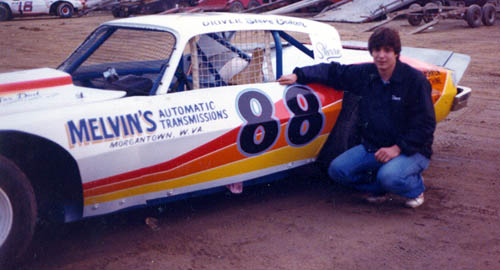 Steve Baker
Steve Baker began driving at Morgantown Speedway in the semi-late division in 1978 and was the rookie of the year. From 1980 through 1984 Steve was one of the dominant drivers in the semi-lates at PMS and Motordrome 70. Since 1985 Steve has driven late models for several car owners with much success including wins in a STARS race at Motordrome, a King's Super Series event at PPMS and the 1996 track championship at PPMS for car owner Phil Lukon. In about 27 years as a driver, Steve has accumulated 28 late model wins, 48 semi-late wins, 1 limited late and 1 baby grand win for a total of 78 wins. Steve's wins have come at PPMS, Motordrome, Interstate, Elkins, Bedford, St. Clairsville, and Skyline.
Since 1986, Steve has been a co-owner of Mark Richards Racing with Mark Richards, one of the most successful racing chassis shops around. In 1991, they developed the Rocket Chassis and have built hundreds of new chassis each year since. The Rocket Chassis has been a winner at most of the major dirt late model races.
Steve was also the former promoter of the Interstate 79 Speedway from 1990 through 2003. Steve has always provided assistance to anyone in racing that has asked.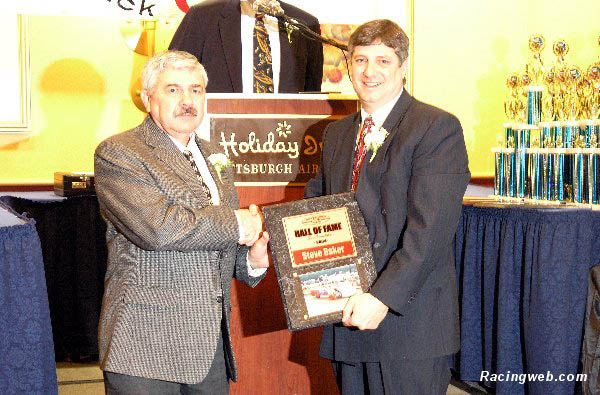 Bob McWilliams and Steve Baker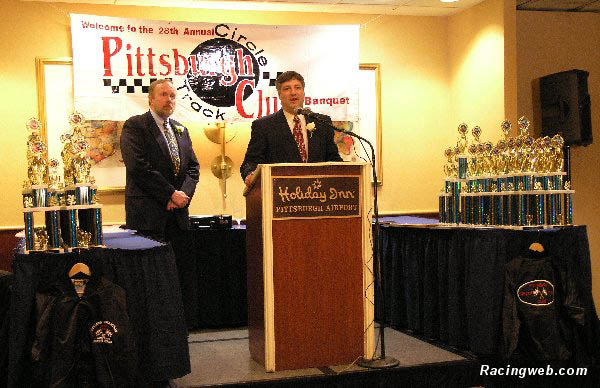 Don Gamble and Steve Baker