Frank Perpetua began his racing as a car owner, mechanic in 1957 and was a staunch advocate of Fords in a time when Fords were not the racecar of choice. His first car was a 1936 Ford Coupe No. 36 driven by Billy Meyers. Over the years Perpetua raced five nights a week.
Tracks where his cars competed at included: Arden Downs, Canfield, Cayuga, Canton, Clinton, Grand Rapids, Greater Pittsburgh, Hagerstown, Heidelberg, Hickory, Jennerstown, Langhorne, Latrobe, Lernerville, Mansfield, Mon-Duke, Motordrome, Pittsburgh, Sharon, South Park, Toledo, Tri-City, and Williams Grove.
Perpetua was known as the car owner everyone wanted to drive. In addition to Meyers other drivers included: Dick Bailey, Lee Smokey Stover, Bill Freithofer, Norm Benning Sr, Don Dahle, Dick Thomas, Gus Delong, Augie & Bob Sandman, Rusty Whiteman, Alex Makar, Nick Garin, Herb Scott (1 race) and Cincinnati, Ohio driver Don Wilbur.
His final year as a car owner was 1981. Perpetua claims his biggest moment was finishing as runner-up in the 1971 Pittsburgh 250 with Augie Sandman as driver.
Sandman stunned all in attendance by starting last in his qualifying heat race and won and started in the back of the 250 and raced to the front finishing second to Ed Howe. Bob Sennecker finished third.
Perpetua was courted by race teams (Holman and Moody for one) in the old Grand National (Cup Series) for his set-up expertise but his commitment to his wife and raising his daughters along with a successful business kept him in Pennsylvania.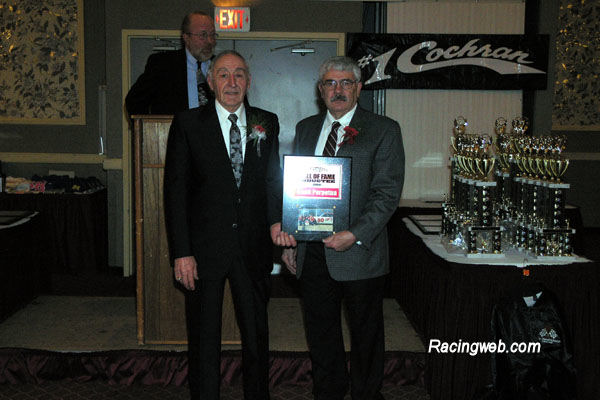 Frank Perpetua and PCTC President Bob McWilliams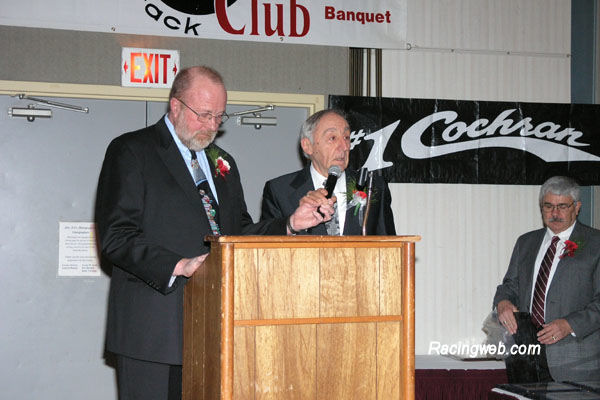 PCTC Board Member Don Gamble and Frank Perpetua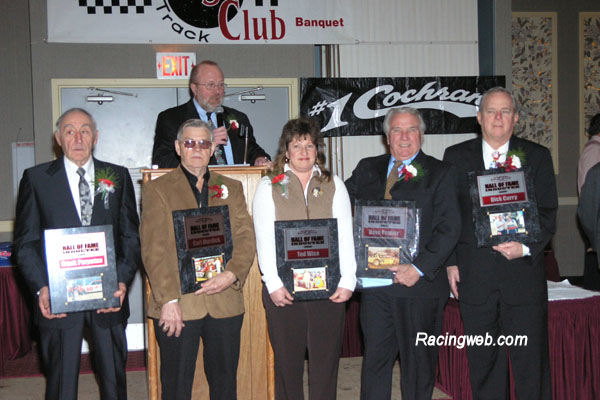 2007 Hall of Fame Inductees Frank Perpetua, Carl Murdick, Ted Wise (daughter), Dave Pegher, and Dick Curry