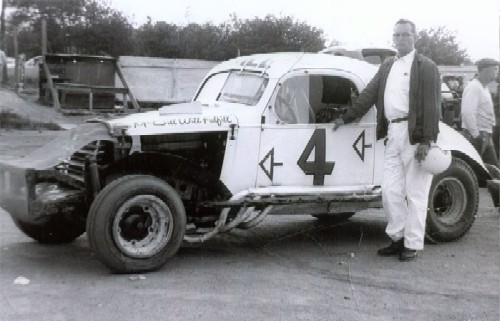 Rollie Smith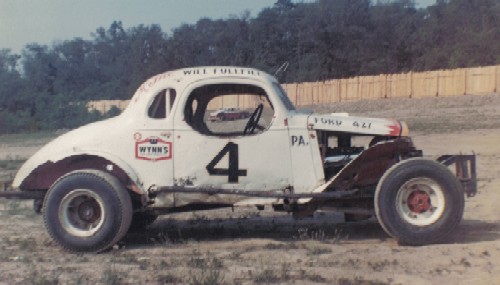 #4 Car driven by Rollie Smith
Rollie got his start in stock car racing at Samson's Speedway later renamed Mon Valley Speedway located outside of Monongahela, PA. He was a mechanic on a car driven by a friend. Rollie entered four of these events and won all of them. He realized that racing the cars was a lot more fun than fixing them.
He built and maintained several of his cars in the early days. He raced at Mon Valley Speedway and other tracks in the area until 1955 when he became a regular with the Pittsburgh Racing Association. He competed at Heidelberg, South Park, Mon Duke, and William Penn Speedway.
His favorite car was the V8. Other cars that he ran in the PRA were, 38, 27, 44, and 24. In 1962, he became a regular competitor at the Greater Latrobe and Jennerstown Speedways. When Motordrome Speedway opened in Ruffsdale, he ran there on a regular basis. Although the V8 was his favorite car, he had the most success running the George Kittey, McGill Motors #4. He continued to race in the late 60's and early 70's.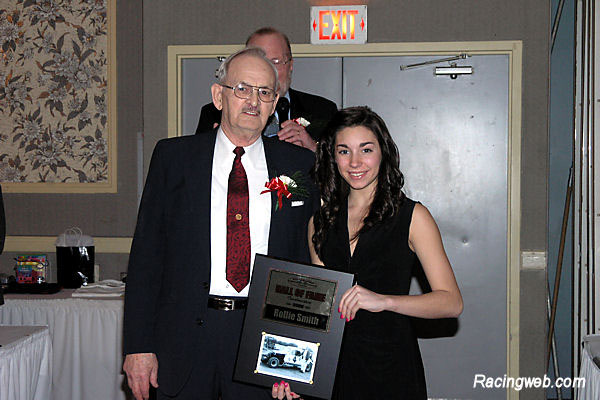 Rollie Smith