Pittsburgh Circle Track Club Banquet
January 2000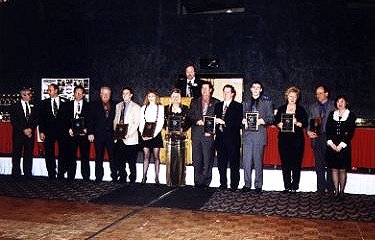 Racetrack Appreciation Plaques
The Pittsburgh Circle Track Club presented area racetrack representatives
with appreciation plaques for their support of the club.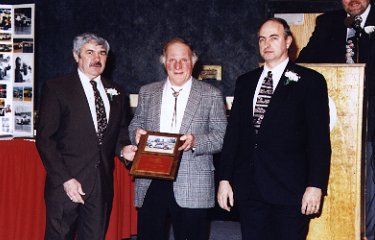 1999 Hall of Fame Inductee - Joe Viglione
At the 1999 PCTC Awards Banquet Joe Viglione and Jack Lentz
were inducted into the Pittsburgh Circle Track Hall of Fame.
Shown in the above photo is PCTC President Bob McWilliams (left),
inductee Joe Viglione (center) and PCTC Vice President John Miller (right).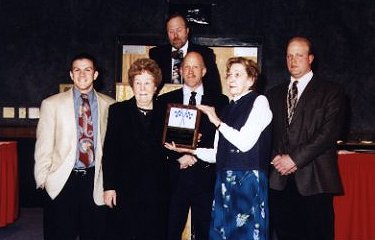 1999 Glaid Neil Sportsman of the Year - Helen Martin
In the above photo Ruth Neil and her two sons present Helen Martin
with the Sportsman of the Year Award.
Also shown is Helen's grandson, Donnie Roenick.

Back to main page